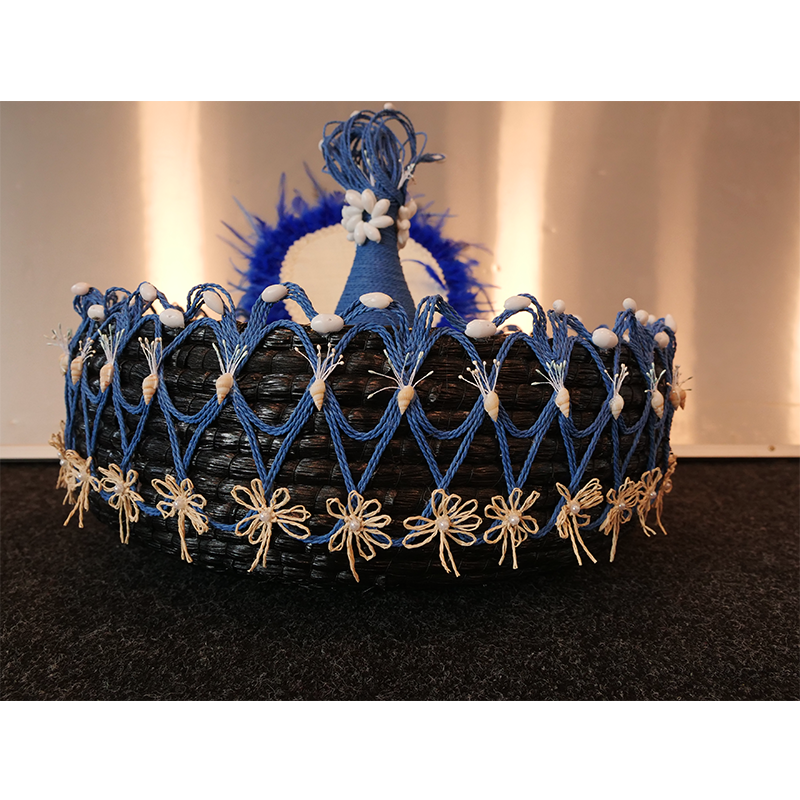 Brand New Big Kato Teu Set
---
Brand New Big Kato Teu Set 

Teuteu'i 'aki 'a e pueki mo e filo lanu puluu. (Decorated with sea shells and a blue ribbon roll.)

Kau atu ki ai 'a e hina konisela mo e ii ki he seti. (The set includes an empty glass bottle already decorated, and a handmade fan) 

Buy Now while stocks last! 
Size - Height: 21 cm | Diameter: 51 cm 
---
Share this Product
---
More from this collection
Liquid error (layout/theme line 371): Could not find asset snippets/spurit_uev-theme-snippet.liquid